20 Nov 2023

PGF Capital earnings set for growth next year

Source: https://www.thestar.com.my/business/business-news/2023/11/20/pgf-capital-earningsset-for-growth-next-year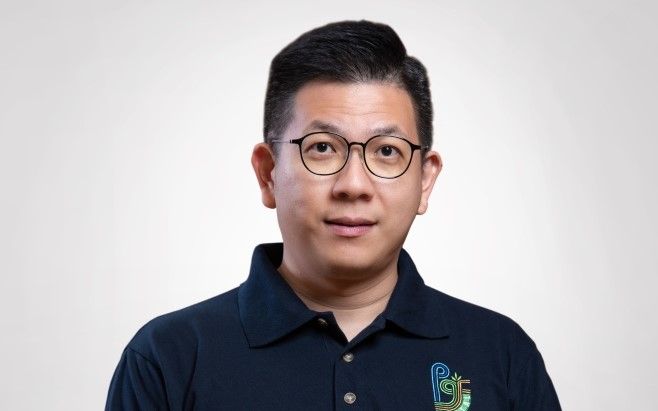 PETALING JAYA: The recovery in the construction sector in Australia and renewed interest in the domestic construction and property development businesses are set to drive PGF Capital Bhd

's earnings next year.
The recovery in the Australian construction sector is paramount to the insulation producer's bottom line, as currently 70% of its insulation products are exported to Australia and New Zealand, while the balance is catered to the local market.
Speaking with StarBiz, the company's group chief executive director Fong Wern Sheng said in recent months, there have been initial signs of recovery within the Australian construction sector.
He said this recovery is supported by government interventions designed to address the industry's challenges in the current year.
Additionally, he said the company now has a local sales team and distribution hubs across major cities in Australia to better support clients, and it has undertaken measures to enhance customer service experience. This would further facilitate PGF Capital's business Down Under, he noted.
Delving into the Australian construction sector, Fong said early this year, the sector faced a slowdown due to the collapse of construction companies.
Many went into administration due to supply chain disruptions, shortage of skilled labour, and increased input costs that started during the Covid-19 pandemic, which in turn affected the demand for the company's products.
In response to the challenges, he said the Australian government decided to postpone the mandatory implementation of the revised National Construction Code, which includes enhanced insulation requirements (minimum energy efficiency rating of seven stars), shifting the compliance deadline from May 1, 2023 to May 1, 2024.
"On the domestic front, there is renewed interest in the property development and construction sectors in Johor. Consequently, we anticipate an increase in demand for our products within the domestic market.
"Given these favourable developments, our insulation business is expected to remain the primary driver of growth for the group during the second half of the financial year ending Feb 29, 2024 (FY24).
For the second quarter ended Aug 31, 2023 (2Q23), PGF Capital posted a lower net profit of RM2.94mil compared with RM4.13mil in the similar corresponding quarter last year.
Revenue for the period was higher at RM30.14mil against RM22.48mil in the same quarter a year ago.
The South-East Asia insulation maker attributed the revenue increase mainly to the higher volume of insulation products sold in the Australia market during this period, as the Australia operations had yet to commence during the corresponding quarter last year.
The lower profit is due to one of the production lines that was shut down for maintenance.
As to whether the foreign markets would account for a higher share of the group's total revenue over the next three to five years, Fong said the 70:30 ratio for foreign markets and local markets in terms of revenue contribution to the group is expected to largely stay the same.
"Australia and New Zealand's sustainable requirements continue to be stringent with each subsequent revision of their respective building codes.
"As a result, the demand for insulation products is expected to grow steadily in order to meet these rising standards for both residential and non-residential properties," he added.
Having said that, he sees the impending enforcement of the Energy Efficiency and Conservation Bill 2023 (EECB) in Malaysia as a positive step to a more sustainable operating environment.
"We hope to see a similar bill proposed for residential properties to boost Malaysia's net-zero effort," he said.
The bill which was passed in Parliament in October this year is aimed at regulating energy consumption and conservation.
This bill aligns with the goal of achieving net-zero greenhouse gas emissions from energy-related sectors by 2050 and is a key part of the National Energy Transition Roadmap.
It supports sustainable development principles outlined in the 12th Malaysia Plan and contributes to the nation's goal of achieving net-zero greenhouse gas emissions by 2050.
Furthermore, it is expected to save 2,017 million gigajoules of energy, equivalent to RM97.1bil by 2050.
Fong said, overall, the EECB is a positive development for PGF Capital and the energy efficiency industry in Malaysia. It would drive demand for energy-efficient solutions, including insulation, and help the country achieve its net-zero greenhouse gas emissions goals.
As for the company's expansion plans for this year and next, he added its primary focus remains on countries with consistent four-season climates and stringent building codes. He said there is a need to strike a balance between exploring new opportunities and servicing the company's core markets.
In the short term, Fong said there are plans to increase the production capacity at its Penang facility by an additional 5,000 tonnes by the end of 2024.
This expansion would bring its total glass wool production to 30,000 tonnes per annum from the current 25,000 tonnes per annum, effectively accommodating the expected uptick in demand.
Additionally, he said the company is in the preliminary planning process for a new green field manufacturing facility that would double its total capacity to 60,000 tonnes per annum.
As for the outlook of the company's business in 2024 and beyond, Fong said this has to be looked at the business and product aspects.
On the business aspect, he said the company's business growth is fundamentally tied to evolving government policies, with a particular emphasis on addressing climate change and working toward achieving net-zero emissions.
He said this trend is notably visible in developed countries like Australia and New Zealand, where sustainable living requirements become progressively stringent with each revision of their respective building codes.
"Therefore, we support the implementation of the EECB in Malaysia, as we see it as the initial step towards making the country more sustainable, similar to how policies in countries such as Australia have supported sustainable living," he said.
"Locally, the estimated consumption has remained stable at 5,000 tonnes per year. We believe that inquiries, especially for new builds will start flowing in within the next few months as it is easier and more cost-effective to insulate a building than retrofitting it after EECB is enforced.
"We expect sales to pick up by 1,200 tonnes per year for the next two to three years. On the product aspect, the company develops products based on market needs and regulatory requirements.
"In a similar vein, the group capitalised on a compelling opportunity after the implementation of more stringent insulation standards in Australia and New Zealand," he noted.
PGF Capital set up a manufacturing plant in May this year to produce vapour-permeable membranes that help to manage moisture within insulation systems, averting condensation buildup and associated problems like mould and rot.
This product is anticipated to contribute positively to the group's financial performance moving forward, he said.